Welcome
In The Name of Jesus Messiah
The Only Name By Which We Must Be Saved
Teachings From The Bible for this
Tuesday 11 October 2015
The Programme for today taken from
" Chapters 38 & 39 of the Book of
Ezekiel
in view of the current political climate in the Middle East
Blessings and Shalom
Teachings From The Bible for this
Tuesday 6 October 2015
The Programme for today taken from
" Chapters 3-6 of the Book of EZRA
Part 2
IN PREPARATION FOR OUR FORAY INTO THE BOOK OF ZECHARIAH
Blessings and Shalom
Teachings From The Bible for this
Tuesday 29 September 2015
The Programme for today taken from
" Chapters 3-6 of the Book of EZRA
IN PREPARATION FOR OUR FORAY INTO THE BOOK OF ZECHARIAH
Blessings and Shalom
Teachings From The Bible for this
Tuesday 22 September 2015
The Programme for today taken from
" The Second Epistle of Peter"..
Programme 3
this is the final programme in the series
Blessings and Shalom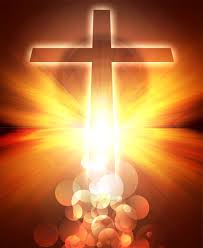 The Cross
now empty...
stands upon the Hill
The Tomb is open.....
for nothing holds Him still
He is in Glory......
our new Home to prepare
With God our Father.....
Christ awaits us there
Hallelujah!
The Sword And The Trowel for August 2015.mp3
From
Epiphany Ministries Tasmania
we pray every Blessing for
you all
in the Name of
Jesus Me
ssiah
Amen
If you would like to listen to other messages and
Church worship Services ...you will find them
available for listening and downloading at:
www.vimeo.com/dennis087 at vimeo
We were so blessed when we found this on the WWW this morning...what a joy to see these young people.... American Marines praising our God Jehovah...God of Abraham, Isaac and Jacob...The God Of Israel...AMEN
we pray that you will rejoice with us and be blessed also to the Praise and Glory of HIS Name....Jesus Messiah
Dear Brother......Dear Sister
Today is the day
so come to accept the Great Gift of Salvation
given freely to all who call upon the Name of
Jesus.....
The very next instant may be too late
So Dear Ones do not hesitate...call on the Name
of Jesus Messiah....
Your Lord and Saviour.... and mine...
He will save you and make you His own...
Hallelujah!
Gracious Lord and Saviour,
I know that I am a sinner, I am lost and in dire need, I know that I have no where else to turn.
If I should die in this, my sin
I am lost forever.......
Oh loving Lord, please save me,
I cry to You Lord,
Save me O Lord and I will be saved.
Heal me and I will be healed.....
Forgive me my sin and lead me by the power of
Holy Spirit... to put all my hope and trust in You.... Lord Jesus.
Father...in the loving Name of Jesus .....
Your Son
who died for me this I pray
..........Amen
We urge you in the Name of Jesus,
accept the gift of Salvation and Eternal Life
offered freely by the One who died for you.
Jesus said to Nicodemus ...
"Do not be surprised
when I tell you...
You Must Be Born Again"



For He, who promised

is Faithful

and

the Day of the Lord is near.
Shalom.
Here at Epiphany Ministries Tasmania,
The entire Bible in which God has been pleased to reveal Himself to this sinful and dying
World .... is taught .
We understand the Bible to be the literal, infallible and complete Word of God.
That we may not die from lack of knowledge.
We long to share the Word of God as it is written, with all who search for Him....... in the Mighty
Name of our Lord Jesus .......
Who is even now before the Throne of Grace making intercession for us all.
If you have prayer requests or any comments or questions Please send them to us through our contact page on this site or to epiphanyministriestas@gmail.com
Or you can write to us at
Epiphany Ministries Tasmania 2/10 Knopwood Lane, Huonville, Tasmania,7109.
We assure you that your letters calls and emails will be treated with the greatest of care and your privacy is assured.
So Dear Ones be filled with Holy Spirit in love and understanding.
We pray for each and everyone of you .
As we love the Word of God we at Epiphany Ministries are careful to use only reliable
translations of the Bible . So with this in mind we are pleased to use the

New American translation of God's Holy Word.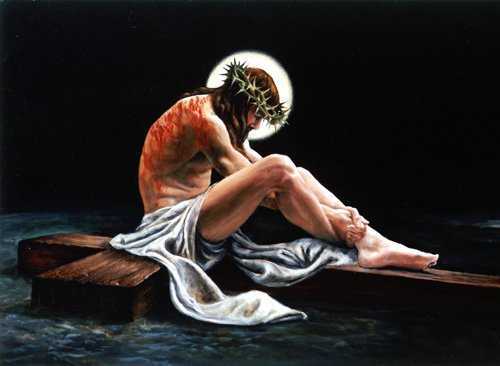 For God So Loved
The World
That He gave His only begotten
Son John 3:16
Epiphany
Ministries
Tasmania
Is a non-Denominational Christian, non profit, Faith based, radio Church
Communion and Worship Service, and Bible teaching ministry radio
and internet outreach .
Our Mission
To preach faithfully ....... the Word of God in it's entirety. To call the Church back to a Biblical
relationship with God .........and to pray for and be a support to the Nation of Israel... Gods chosen
people......... in these last days.
Epiphany Ministries Tasmania...... was founded in 2004 by Dennis & Fiona Brown.
We now live in the town of Huonville,Tasmania and we give thanks to God for His leading.
"Teachings from the Bible"
Is the outreach Bible teaching Radio programme....... broadcast every Tuesday from 1~2pm Eastern Australian

Standard Time.......... from the Community Radio Station Huon FM 95.3 & 98.5 in Geeveston Tasmania.
This Bible Teaching outreach programme has been on air for 8 years and has been available on the net at
www.epiphanyministriestasmania.com since 2010.
We give thanks to God in Jesus Name for such a wonderful chance to teach the Word of God in it's entirety.
In January 2012 we aired our first Church Communion and Worship Service
"A Remnant Church of Grace"
This was a direct call from the Lord ...it came to us as a complete surprise .....( why are we still surprised by the
working of our Lord)...under the circumstances of it's happening.
This time of Worship where the Lord's Supper is held at The Chapel, The Salvation Army Hall, Wilmot Road,
Huonville ....Sunday Mornings from 10 am...It is recorded and posted to this site and A Remnant Church of
Grace.com...hopefully by Sunday evening.
The Service is designed to reach those who may be bed ridden through age and illness....We also hope and pray
that people who would not normally be able to attend a Church Service may participate in this time of Worship
......offered ....... in all reverence and humility.
So don't forget if you would like to join us on Sunday Morning
Come along at 10 am
To

The Chapel
The Salvation Army Hall
Wilmot Road
Huonville
We pray that you will listen........ learn and be blessed .......in the knowledge of the great, mighty and Holy God

Whom we serve''.......as His Body through Jesus Messiah........
So come and join with us as we Worship the Lord, the God of Abraham, Isaac and Jacob, the God of Israel in Spirit
and in Truth.........that we may be in sweet fellowship together.
We look forward to hearing from you through the various mediums we have given on this page....or to meet with
you ...with offerings of Worship for our Lord and Saviour ...Jesus Messiah on Sunday 10am...
........You are all most welcome.............Blessings
We celebrate the Church which belongs to our Lord and Saviour
Jesus Messiah....
He has sent the Holy Spirit ...to be our Guide and Help until the end of the Church Age...
until the number of the Gentiles is brought in.....
We pray for Your soon return Lord Jesus....and we pray for Your Church...Your Bride..
and for the Remnant in Israel..
That we will be found ready, chaste and looking up ...on the day of Your visitation.....
Maranatha......Come Soon Lord Jesus............Amen